Singing and Piano Lessons

Learn how to Sing, play piano, and guitar better than you ever imagined. Learn how to do amazing things with your voice and keyboard in a short time.  Impress others as you develop natural talents.  Children, Teens, Adults and Seniors can learn to sing and play piano in Pop, Rock, Show Tunes, Rhythm and Blues, Classical, or Gospel styles.  Explore Free video music lessons below.
              NEW AND EASY MUSIC SYSTEM

Email Today to schedule a FREE

Need the answer to a specific 
vocal
 question? How to 
sing
 high notes? Sight read? Find pitch? Curious about
 piano
 styles, technics, theory? Compose your own music, score it, sell it? 
© Copyright 2001  

Singading.com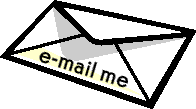 Jam packed Piano and Singing instruction 

Click my picture to learn more about me -- my credentials, teaching experience, and track record.

You can be on youtube, in school plays, pageants, win talent shows and competitions, or just enjoy the wonderful joy of music magic.

Nashville, Brentwood, Franklin TN

Click the picture below to play videos of children and adult lessons and performances

          Adults                                             Children                                           Piano

Learn How to develop a clear singing tone, vocal breath support, sing vowels and consonants correctly, resonate, and project.

Learn singing and keyboard skills first hand.  Susan Swenson can watch you sing or play piano, evaluate your abilities, and recommend specific songs and skills.  With live face-to-face interaction you can ask explicit questions and receive answers right away.  You can learn how to Begin the magic world of music adventures. 

Click 
Here
 for Affidavids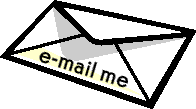 You can access over 60 file drawers of music in the studio library.  Hours are Monday through Friday 1:00pm to 9:00pm.  Susan Swenson demonstrates how to improve your singing and speaking voice. Use vocal power to impress others and establish a confident image. Discover vocal anatomy. Never fear vocal damage again. Avoid thin, reedy, breathy tones. Know how the vocal instrument works. Dismiss old myths and find out how to open the vocal path and create a radiant, stunning voice.

Susan explains how to develop breath support, execute difficult vocal techniques, sustain notes, understand breathing anatomy, sense diaphragm movement, control note attack and release, manage air pressure and be in command of pitch. Not only does this knowledge benefit singing or speaking, but it can be applied to sports or general health practice.

Children    Teens    Adults    Seniors

Experience how you can learn to Play the Piano.  Watch videos and free piano lessons.

At the Music Studio

 You can browse the studio music store for music books to purchase or add free sheet music from the huge Studio Library to lesson assignments.  Studio Students can browse the store and pick up a music selection at their lesson.  Online FaceTime and Google Duo students who are out of the Nashville area can upload music from the free studio library or purchase music from Amazon to augment their lesson assignments.  

Dan Crass of Steinway & Sons

 is pleased to recognize 

Susan Swenson

 2016 & 2020 Top Nashville Area Music Teacher 

as voted by 

Steinway Piano Gallery Nashville