© Copyright 2001  

Singading.com

 Singading      Singing Lessons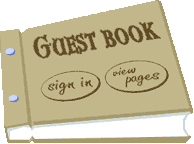 Nashville, Brentwood, Franklin, TN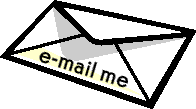 Email Today For Private One to One

Nashville Area Singing Lessons

Schedule a FREE Studio Visit

 Susan Swenson explains how to develop breath support, how to execute difficult vocal techniques, sustain notes, understand breathing anatomy, sense diaphragm movement, control note attack and release, manage air pressure and be in command of pitch.  Not only does this knowledge benefit singing or speaking, but it can be applied to sports or general health practice. You can run or swim twice as far.  Extra oxygen intake increases overall vitality. This NEW DVD clearly explains the breathing process followed by exercises you can perform as you watch the video.       Buy Now!
Live one-to-one

Online Video Lessons

Learn basic singing skills first hand, from where ever you are in the United States or Canada.  Susan Swenson can watch you sing, evaluate your abilities, and recommend specific skills.  Ask explicit questions and receive answers right away.  With a webcam and free Skype software, you can arrange live face-to-face video interaction. 

BEGINNING

Clear Tone: Voice mechanics - never fear voice damage again.

Breath Support:  Costal breathing anatomy and function, control note, sustain and pitch.

Vowels and Consonants:  Open and Relaxed jaw, lip and tongue positions.

Resonance: Target body areas to produce a head, mask, mouth, and chest voice in all ranges.

Projection: Use the whole body to produce thick, scintillating tones.

INTERMEDIATE

Color: Vibrato, swells increasing and decreasing < > note volume, accents, phrasing, slurs, glissando and much more.

Consonants:
 Lip shapes and tongue positions to produce various syllables and unfocused, fricative, glottal and plosive consonants.


Vocal Exercises: Major and minor arpeggios, plus Hanon exercises to employ American English vowel and consonant articulation. 

Styles and attacks: Blues scale, turns, trills, ornaments, mordents, and much more.

Sing the song story: build to a climax using resonance, volume, tempo, and note color.        

ADVANCED

Stage Protocol: Enter, leave, space, microphones.

Body Language: Sing the Song Story with body language.

Conquer Stage Fright:  Study self-video, before and during performances plus fright performance tactics.

Auditions: Preparation, song selection, presentation.

Recording: Vocalizer applications, effects, harmony, layering, and editing.



 Live Online one-to-one Video Singing Lessons click here to learn how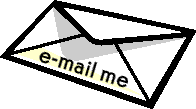 Pro Vocal Songbookd plus CD backing tracks are Better than Karaoke!  Whether you are a karaoke singer, preparing for an audition or performance, the Pro Vocal series is for you.  Each book contains lyrics, melody, and chord symbols for eight or more favorite songs in all styles.  The CD contains demos for listening and separate piano or orchestrated backing tracks so you can sing or play along.  In addition, the CD is playable on any CD player or computer.  Some include PC or Mac software to adjust the recording to any pitch without changing the tempo!  You can also slow the tempo for practice.  This series is Perfect for home rehearsal, parties, auditions, corporate events, and gigs without a backup band.  The volumes include every style encompassing Standards, Jazz, Contemporary, Pop, Disney, Broadway, R&B, and Disco favorites.  They are affordable, less expensive than buying downloads or other methods. 

Susan Swenson demonstrates how to improve your singing and speaking voice.  Use vocal power to impress others and establish a confident image.  Discover vocal anatomy.  Change the quality of your voice from thin, reedy to thick, and pure.  Learn to do amazing things with your voice.  Dismiss old myths.  Acquire vocal mechanics that really work.  Singing requires a lot more than speaking.  Open your mouth, throat, and chest to fine-tune your voice.

Study how to determine and create the correct mouth shape to sing a clear vowel sound with an open or relaxed mouth position.  Test yourself as you sing by placing your hands on the muscle that pulls down your jaw.  Learn how to control muscles that pull down your tongue and open your throat.  Lift the uvula up off the tongue to avoid double harmonics and vocal buzz.  Accomplish a pure vocal path, the first step to a beautiful singing or radiant speaking voice.     
Buy Now!
Purchase Susan Swenson's VOCAL STAR POWER DVDs

Jam packed with vocal instruction and singing tips