Sight Read and Play Music You Enjoy 

              Beginning

Bare Bones:  Find 12 major and minor chords, arpeggios, jazz applications (includes keyboard chart and chord book).

Easy Play Interpretation:  Add a variety of bass chord combinations to your choice of hundreds of music selections from Easy Play melody books in all styles from Rock to Classical.

Timing, Rhythm and Various Styles

Analyze music composition and simplify learning process

I   IV  V major and  ii  iii vi minor chord resolution patterns.

Sight Read

Recognizing Treble melody and Bass Chord notation patterns

Scales

Twelve major scales

Circle of 4th and 5ths

Simple method to learn a complex idea. 

Minor, blues, whole tone & pentatonic

scale applications
  Add creative "licks" to interpretations

Complex & Difficult Classical Selections

Composition and Arranging

Performance Tactics

Playing with a band or orchestra

Recording your work


Be a one person band, the highlight at parties, and best of all "never broke".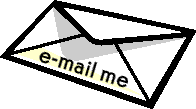 Nashville, Brentwood, Franklin, TN                        

Piano Lessons                          Beginning      Intermediate      Advanced




Experience how you can learn to Play the Piano.  Watch the videos below.

Susan Plays Boogie interpretation from

a big note book

Susan shows how to add bass applications

Susan explainsTiming patterns with the Metronome

Diane plays her arrangement of Save Save including passages from Liszt Hungarian Rhapsody No. 4

Lu Lu Plays and Sings 

  "If I Were a Movie"

John plays three parts of Liszt's "Dante's Inferno

Beautiful Example of Piano Touch and Hand Positions

Susan Demonstrates the same piece at a quarter note per click with various tempo markings.

Key board and Music selections you can purchase. Click 
here
 for more referred suggestions.
Schedule Today a FREE studio visit



Children    Teens    Adults    Seniors

Four FREE Piano Lesson Videos Below

Click here for brochure with tuition and answers to your questions.
Go to the Music Store 
here
 for music recommended by Susan Swenson